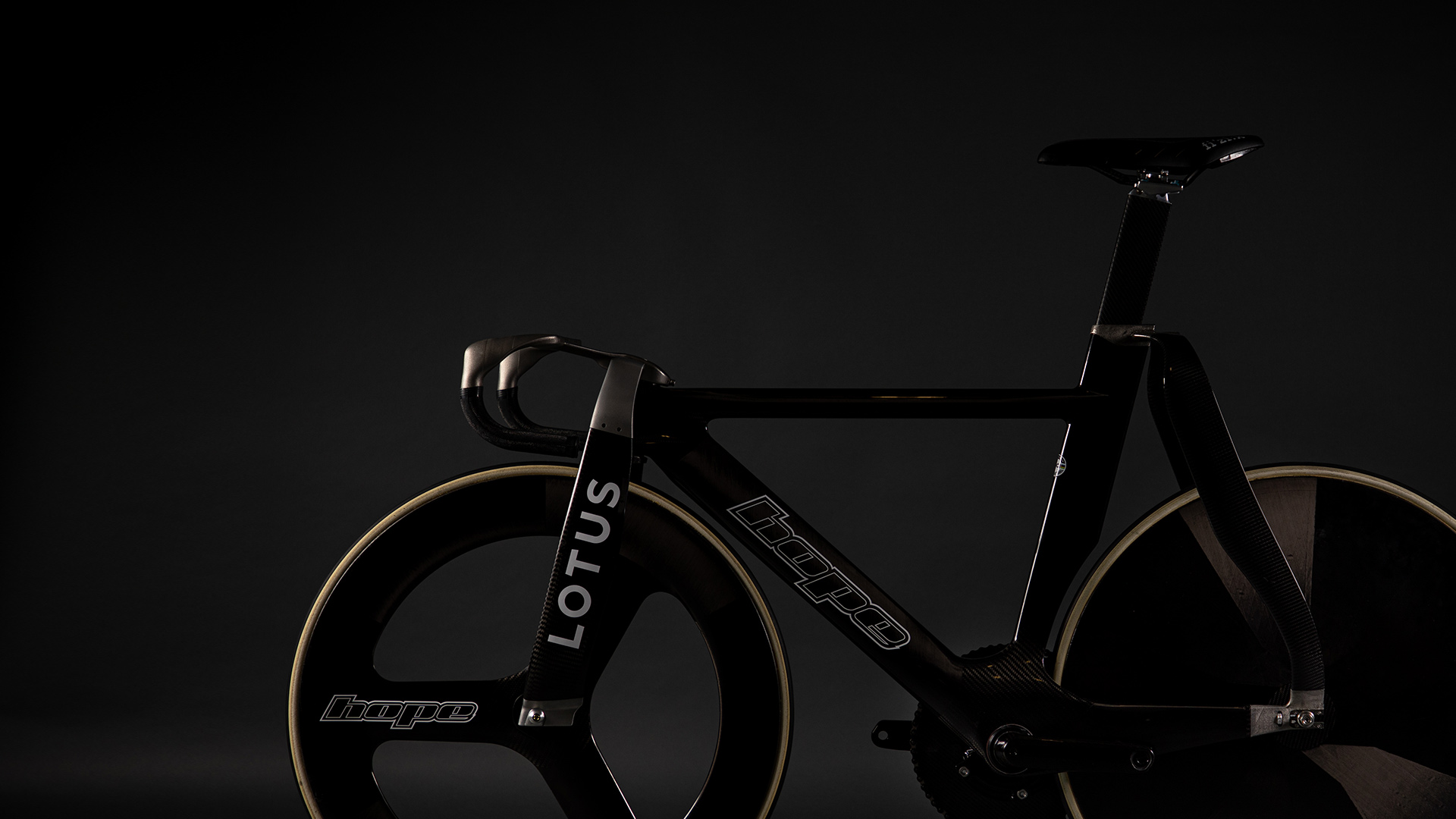 What we do
We are an integrated agency that understands all aspects of the marketing mix – but our approach is not 'one size fits all' - we'll shape our team around your task or marketing challenge. You don't have to buy every service from us, and we will happily work alongside your existing agency partners and internal talent to create one seamless team.
 ...
Strategy & Research
From global quantitative studies to brand tracking, and from brand positioning to customer experience mapping, we deliver all the building blocks to create a bespoke marketing strategy.
Quantitative Research

We help clients understand cycling audiences at scale. With our quantitative research we survey over 100,000 cyclists a year and have access to industry leading panels and digital media data. With our data science capability, we can transform this data into meaningful insights. From Audience segmentation and Key Driver Analysis, to our Brand Reality audit and Audience journey mapping, we support our partners with robust answers to difficult questions.

Qualitative Research

From gravel adventurers to enduro racers, from club riders to city commuters, we spend hours talking directly to riders of all disciplines. Our in-depth interviews and group research techniques enable us to build a rich understanding of riders needs and trends within bike related culture. Helping our clients unlock new product opportunities and sparking new ways to connect more meaningfully with the riding community.

Brand Positioning & Development

In our connected world, a brand is defined as much by how it behaves as what it says. We help our partners to stand out and connect more deeply by helping them define their Brand Promise, identify what makes them different, and define how that comes to life across their entire Brand Experience.

Marketing Strategy

With our research capabilities, multi-channel experience and knowledge of the cycling industry, we're able to collaborate with clients to define their marketing strategy, across more channels and more ways to connect with cycling audiences than ever before.

Customer Experience Planning

What is it like for a cyclist to engage with your brand? We combine our research capabilities and our team's experience in digital strategy to identify problems in your existing experience, and to help envision the ideal future Customer Experience.
 ...
Campaign Development
Using our cycling insight and experience, we develop a wide range of creative strategies for all platforms, delivering everything from simple one-off executions to full 360-degree integrated campaigns and global toolkits.
Creative Strategy

We develop and design creative strategies that will make your brand stand out from the competition. We understand how to create briefs that will better inspire more distinctive ideas, that will, in turn, grab the rider's attention and keep it.

Global Toolkits

We know how to help your campaigns travel, we have years of experience of producing toolkitted campaigns, asset libraries and style guides, that cycling brands can share with their subsidiaries, distributors and retailers, crafted in the English language, but delivered in every language imaginable.

360 Campaigns

We can develop fully integrated creative campaigns that span every channel, for your B2B and B2C audiences needs. Ideas that can power product launches or get cyclists to reappraise a brand. Our ideas are built on data and insight, but aim to connect emotionally, in both traditional and digital media.

Digital Asset Creation

We specialise in developing thumb-stopping creative, primed for the feed, using the latest technology. From social media advertising to front end web design, our talented team can make your brand come to life in an increasingly digital world.
 ...
Media Planning & Buying
With our peerless specialist and digital media experience, we can develop cycling-specific comms strategies and execution, covering brand and performance media.
Comms Strategy

As experienced comms and media planners we work closely with you to develop your message, identify the desired target audience, and find the perfect blend of traditional and digital media channels to achieve your marketing objectives.

Digital Advertising

SHIFT's mission of helping brands navigate the complex world of digital media continues today as digital marketing channels have become increasingly powerful for communicating to the right cyclist, with the right message, at the right time.

Performance Marketing

With more choices and easier paths to purchase than ever before we use powerful digital marketing tools to connect cycling brands with the right customers at precisely the right moment. We start with the data, then continuously optimise to deliver performance.

Specialist Media Planning

Cycling publications are powerful influencers for cyclists' next big purchase decisions. The strong relationships we've built with these key media over the last decade enable us to maximise their value for your brand.

Search Engine Optimisation

More than 70k searches occur on Google every second. Our SEO experience and unrivalled understanding of cyclists gives us the edge to optimise your website to meet your marketing goals.
 ...
Public Relations
From product launches and media events to influencer campaigns and international press office, the SHIFT team manages more cycling PR than anyone else in the world. With a depth of experience and unrivalled industry connections, we engage the global cycling audience via best in class storytelling and earned media activation.
PR & Communications Strategy

We get to the heart of our clients' DNA to understand their vision, values, products and personality, and combine this with our expert understanding of cycling and mainstream media to create insight-led PR strategies and plans.

Brand Storytelling

We dig into every aspect of a brief to uncover the stories that are going to resonate most with target media and consumer. We then take those narratives and deploy them across the most relevant channels - from traditional media relations to owned content and social media.

Product PR

From digital launches and teaser campaigns to media seeding and live reveals, we are experts in driving product news and reviews in both the specialist cycling and mainstream media.

Media Events & Press Office

Whether it's supporting a product launch or to create a brand experience for journalists and influencers, we have the expertise to execute compelling events that deliver coverage. We also manage the on-site press office for some of the biggest cycling events in the world, from grand tours to international grand fondos.

Sponsorship Amplification

We work with some of the biggest brands in cycling to help them extract maximum PR value from their partnerships with professional teams and athletes.
 ...
Branded Content
Using our extensive experience in publishing, we develop and deliver editorial plans, content creation, syndication and partnerships, all underpinned by our strong understanding of SEO.
Editorial & Content Planning

Planning content for a campaign or ongoing activity is an important part of positioning your brand, connecting with customers and sharing the most pertinent information about products, services, people, events or activities. We love planning and scheduling that content, whether that be delivery as a single drop, a tapered build-up to an event, or regular updates across the season or throughout the calendar.

Content Syndication

Content can be created for syndication across multiple networks and channels, and written anchor copy is often most effective when integrated into a plan to share material with media via PR, and combine with creative campaigns and social activity.

Content Creation

Content can be written to establish or update a brand's proposal, leverage sponsored teams and athletes, promote products' features and benefits, and explain technology and innovation. Copy can be crafted with a tone of voice and structure that's uniquely tailored to suit and benefit your brand.

Content Partnerships

Layering our understanding of our clients' brand and goals with the insight that media owners have on their readers and viewers can result in impactful, authentic and original content. We work with media channels and publications to develop content which answers our clients' briefs in the most effective and engaging way.
 ...
Stills & Video Production
Our skilled production team can make anything happen, from a best-selling cycling book to Hollywood-standard movies, we have an agile and flexible model that can suit most budgets.
Scripting & Storyboarding

We make ideas come to life, firstly by developing a detailed script that lays out that story, in vision, sound and special effects. We can also develop frame-byframe storyboards, guiding the filmmaking process, identifying all the essential camera angles, expressions and product shots required, so every shoot goes smoothly and successfully.

Film Shoots & Post Production

Our experienced production team puts together shoots and post production talent for a wide array of film and video projects. Whether it's an agile, creator-style shoot with a cameraman / director / editor, or a full-blown movie set with cast, crew and catering, on location – be that out on the road, up in the mountains or in the studio round the corner.

Art Direction, Design & Photography

SHIFT's incredibly flexible design team creates new brand identities and brand guidelines, manages asset creation, sources highly skilled photographers, and produces for all media, on and offline, all with an expert cycling eye.

Print Buying & Production

Our skilled team can identify, manage and execute the production of every conceivable deliverable from books and brochures, to racing jerseys and branded easy-ups, even competition trophies.

Video Editing & Motion Graphics

We have in-house production talent for all post-production needs from simple edits, to animated titles or logos; we can composite, grade and master for all formats and digital platforms from social media to cinema.
 ...
Influencer Management
Whether it's working with our partner brands' existing ambassadors or identifying new influencers, we have the tools and techniques that help them better reach and engagement with their audiences, be that at scale or with a niche approach.
Ambassador & Influencer Identification

The SHIFT team works with some of the greatest talent, both on and off the bike. We have a database that covers all cycling disciplines, with talent from across the globe; we either know these people firsthand or are just one connection away.

Talent Management

Whether you're looking for hardcore roadies, commuters, gnarly MTB-ers, gravel-mad bike packers or something entirely different, we know how to get the right rider to do the right thing for your brand.

Campaign Co-Creation

We believe in creating unique content partnerships between brands and influencers; we know that not all riders are the same and have their own approach to their content. Campaign Co-Creation is a key component in changing how we engage and interact with our target audience and this approach allows potential consumers to see the brand in a much more authentic way.

Reporting & Optimisation

SHIFT track and measure audience and content statistics across all social channels, through to extracting and reporting on website analytics and ROI. We also keep abreast of the latest trends and innovations to ensure that campaigns always stay relevant and go from strength to strength.